​
Merry Mission aims to bring real joy and happiness to the local children and families in our community who receive services and support from us. Many have experienced extreme disadvantage, trauma, and vulnerability, and are unable to afford food and necessities, let alone Christmas gifts.
Merry Mission is our way of creating Merry Moments for children and families in our community who are doing it tough.
Meet Ben…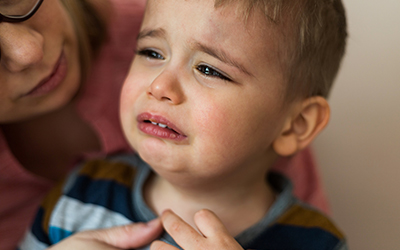 At two years old, Ben* already knows hunger hurts. 
His five year old sister Daniella is severely autistic and barely speaks, needing constant care.
His dad, unable to cope with Daniella's needs, left the family to fend for themselves.
Now Mum Claire desperately tries to provide for her children on her own. But even when she goes without, she just can't always afford to feed them.
To make matters worse, just at the time that Claire needed the most support, her mother Margaret was diagnosed with kidney failure.
Scared and exhausted, Claire was left trying to make ends meet, while struggling to care for her critically ill mother. All this while supporting two children under the age of five.
Desperate and alone, Clare turned to Windermere for help.
You too, can make a huge difference.
*names have been changed to protect identity
For most of us Christmas is a time to come together and celebrate, to enjoy a special meal, swap gifts and experience real joy. But it is also the most difficult time of year for many, who have nothing much to celebrate.
This festive season we aim to provide over...
...to more than
...in need.
Are you ready to become a Merry Mover?
Rally the troops, get your school, workplace, street, community group, church, family and friends involved, and simply fill a helping hamper or take up the gift challenge.  
Creating Merry Moments™ for other families like Ben's is really that easy!
Each year the need for food grows and this year it is more significant than ever before.  
With thanks to you, we've distributed almost 2000 helping hampers over the past 10 years.    
Will you help us put together a Helping Hamper ™ for a family doing it tough this Christmas?
What's in a helping hamper?
1x carton of long life milk
1x bottle of juice
1x box of cereal
1x tin of vegetables
1x packet of rice, or pasta, or noodles
1x tin of tuna
1x jar of sauce (pasta bake, Bolognese etc)
1-2 yummy sweets (packet of biscuits, block of chocolate, Christmas pudding etc.
Other items to consider:
Toothpaste/toothbrushes
Deodorant
Personal care items for women
Toiletries
Each week between now and 10th December, simply add one or two of the above items to your regular grocery shop, until you have collected them all and made up your Helping Hamper.
Drop all the goods off to us by 10th December at 48 Webb Street, Narre Warren and we'll do the rest. 
You can make a big difference to the physical and emotional wellbeing of local families who really need our help.
It's so easy to create Merry Moments!
Bring real joy to a local child this Christmas. Take up the gift challenge today!
This year we need over 800 gifts for boys and girls aged from 0-16 years, so here's the challenge should you wish to accept it…
Whilst shopping buy an extra gift for a Windermere child
Ask friends and family to donate a gift to Windermere on your behalf
Take the kids shopping and get them to choose a gift for a Windermere child
Don't forget to encourage friends and family to get involved too.
Drop your gifts off to us by 10th December at 48 Webb Street, Narre Warren and we'll take care of the rest. It really is that easy.
Please note:
It's important our case workers are able to see the gifts so that they can select the most suitable So please, there is no need to wrap them.
Also, for health and safety reasons we are unable to accept:
Used or second-hand items
Dangerous or inappropriate goods
Anything that needs refrigeration.
Want to know what items really make a difference? 
Where do I need to deliver the items?
Windermere Head Office:
48 Webb Street, Narre Warren VIC 3805
When should I deliver them by?
No later than 5pm Tuesday 10 December
---
Questions?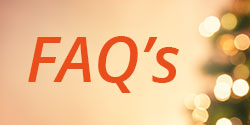 Or email fundraising@windermere.org.au or phone 9705 3286