For more than 9 years, our Merry Mission Appeal has been assisting thousands of local families and children who struggle during the festive season.
Merry Mission aims to bring joy and happiness to the lives of some of our more vulnerable local children and families, at what can be a most difficult time for so many.
Last year, with thanks to your generosity, over 1000 gifts and 400 hampers were donated to Merry Mission enabling us to assist more than 400 families in our local community.
But we can't do it alone…we're calling on you to once again join us in helping local families in need, by donating gifts and/or Helping Hampers.
Together we can create Merry Moments for those who would otherwise miss out this festive season. 

Merry Mission supports local children and families who are currently receiving services from us - many of whom have experienced extreme disadvantage, trauma, and vulnerability, and may not be able to afford food and necessities, let alone Christmas gifts.
Merry Mission is our way of creating Merry Moments for families in our community who are doing it tough.
Meet Carrie…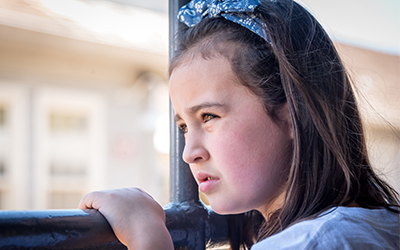 When she was only five years old, Carrie* was a terrified witness as her dad viciously assaulted her mum Louise* in the kitchen of the family home.
Last Christmas, Louise courageously made the decision to remove herself and her children from their violent environment. Louise had no resources to set up a new home, there was nothing left to provide a Christmas celebration for Carrie and her five siblings.
Imagine being the sole carer for your children when you are struggling to pay the bills, have had to leave most of your possessions behind and are recovering from the trauma of a violent past?
All while completing a university degree so she can make a better future for her six children.
In their time of need, Louise reached out to Windermere and we were able to provide practical and emotional support, from organising intervention orders to moving assistance and vouchers to purchase essential household items.
We also provided trauma counselling for Carrie and her family. Our early intervention team also assisted with a diagnosis of Autism Spectrum Disorder for Carrie's brother, giving her family access to desperately needed supports for this young child
Thanks to the generous donations of supporters like you we also provided the family with a hamper of essential items and Christmas presents.
"The kids were so thrilled that a stranger would care about them enough to make sure they had a Merry Christmas," says Louise. "If it wasn't for Windermere, I'd hate to think where we would be now."
You too, can make a huge difference.
*names have been changed to protect identity

For most of us, Christmas is a time to come together and celebrate, to enjoy a special meal together, watch with sheer delight as the faces of children young and old light up as they open presents on December 25. But for many it is also a difficult time of year with nothing much to celebrate.
This Christmas, we aim to provide over 400 helping hampers and 1000 gifts to more than 480 local children and families, in need.
Get involved today! Rally the troops, get your school, workplace, street, community group, church, family and friends involved, and you too can bring joy to other children like Carrie this Christmas.
Creating Merry Moments for a family in need is really that easy!

Each year the need for food grows and this year it is more significant than ever before. Over the years we've distributed over 1500 food hampers, thanks to the help of people just like you.  
Will you help us provide a Merry Meal for a family doing it tough this Christmas?
What's in a helping hamper?
1x carton of long life milk
1x bottle of juice
1x box of cereal
1x tin of vegetables
1x packet of rice, or pasta, or noodles
1x tin of tuna
1x jar of sauce (pasta bake, Bolognese etc)
1-2 yummy sweets (packet of biscuits, block of chocolate, Christmas pudding etc.
Other items to consider:
1x tube of toothpaste
deodorant
personal care items for women
It's so easy to create Merry Moments, each week, between now and December 11, simply purchase one of the above items each time you shop, until you have collected them all and made up your Helping Hamper.
Then drop them off to us by Tuesday 11 December at 48 Webb Street, Narre Warren and we'll do the rest. 
You can make a big difference to the physical and emotional wellbeing of local families who really need our help.

Give a local child something to celebrate this Christmas and take up the gift challenge today!
We need over 1000 gifts for boys and girls aged from 0-16 years, so here's the challenge:
While shopping buy an extra gift for a Windermere child
Ask friends and family to donate a gift to Windermere on your behalf
Encourage friends and family to get involved too.
Drop your gifts off to us and we take care of the rest. It really is that easy.
It's important we can see the gifts so we can select the most suitable for each child, so please, there is no need to wrap them before giving them to us. Once selected, the gifts are passed to the families for wrapping before giving to the children.
Please note, for health and safety reasons we are unable to accept:
Used or second-hand items
Dangerous or inappropriate goods
Anything that needs refrigeration.
Don't forget to
register
 your involvement so we can keep you updated with our progress  Keep us posted on the
Windermere Facebook
using
#merrymission18
Getting the items to Windermere
Want to know what items really make a difference? 
Where do I need to deliver the items?
Windermere Head Office:
48 Webb Street, Narre Warren VIC 3805
When should I deliver them by?
No later than 5pm Tuesday 11 December
---
Questions?
Enquire today to find out more! 
Gift Challenge
Ideas

Helping Hamper


Tips

School
Poster

Business
Poster

For further information about Merry Mission,
please contact Belinda Barker:
Ph: (03) 9705 3286
Email: fundraising@windermere.org.au