Richo enjoys the Kokoda personal challenge
AFL legend and Windermere Ambassador - Matthew 'Richo' Richardson is leading the Kokoda Trek in the battle against family violence.
"Windermere services a need in the community that does not get the support it should... You would hate to see anyone in your family being exposed to... any domestic situation where mums and bubs are in trouble..."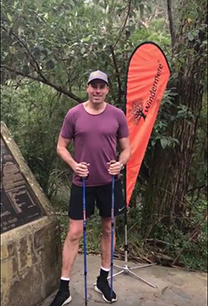 Richo at the Kokoda Memorial Walk.           
---
Harness the support of one of AFL's greatest 
For decades, Matthew 'Richo' Richardson inspired young footballers to follow their sporting dreams. Today, he will inspire you as our Trek Ambassador.
Are you ready to join Richo and Windermere and trek to end family violence?