Partner with us: Communities for Children Cranbourne
Windermere – Communities for Children Cranbourne Facilitating Partner  
What does it mean to be a 'Facilitating Partner'?
Funded by the federal Department of Social Services, we are the Communities for Children Cranbourne Facilitating Partner. We have been working with the government as a Facilitating Partner for over a decade and continue to work with and facilitate community programs, providing funding and grants throughout the year.
As a local community organisation, we work closely with the community right across the greater Cranbourne area, consulting with a wide range of community stakeholders including schools, community groups and families to determine the specific issues and needs of the Cranbourne community. From our assessment the most critical priorities include:
Family violence
Supporting parents and children
Mental health/Emotional attachment
Literacy and language development
Disadvantage
School attendance and engagement
Read our 2020-21 Communities for Children Cranbourne Achievement Report to find out more about the successes and outcomes from the programs that we have provided funds.
What kind of programs does Communities for Children Cranbourne fund?
Communities for Children Cranbourne, in conjunction with our Community Partners, grant community groups with funding that aims to build capacity and capability in disadvantaged families living and working across Cranbourne. These programs support the wellbeing of Cranbourne children by working alongside families and our local Cranbourne community to help build their strengths. We do this in two ways – with programs that focus on both parents and children.
We work with groups and programs that utilise an evidence informed approach that builds capability in parents and caregivers, so their children will be stronger for it. We provide funding for programs that focus on:
Positive parenting strategies and techniques for mums and dads that help to build and maintain stronger and more positive relationships with children
Tailored programs to meet the needs of specific groups in our community including young parents, those from a culturally diverse background and Aboriginal and Torres Strait Islander parents
Support for parents with children with special needs, including ADHD, ASD and other sensory issues by providing parents with specific behaviour management strategies to help them understand what will work best and to cope and manage more easily each day.
Through facilitated playgroups and opportunities for greater community connection we work with you to help engage and develop your child to improve behaviour and social engagement. Our Communities for Children Cranbourne Community Partner programs can help to improve:
School attendance and engagement (for primary school children)
Social and emotional development, including for children with Autism Spectrum Disorder and ADHD
Whole of family engagement including with other family members such as grandparents and carers and other children in your family
Support to help children and families move on and be safe from family violence.
Why Partner with Windermere
Through their Community for Children funding, our community partners can see the impact their programs are making to the people and families of Cranbourne. Genuine changes have occurred for example:
Increased social connections through playgroup sessions with bilingual support workers
Reduced isolation and increased communication through access to social media
Increased parent involvement in children's lives through school activities that involve both parents and children.
For more information about Communities for Children Cranbourne contact the team on 1300 946 337 or enquire below.
---
Our Community Partners
We are currently partners with a number of community organisations who coordinate and run the following programs. These include:
Anglicare
Baby Makes 3
'Baby Makes 3' is a 3-week evening group that helps couples maintain a healthy relationship after the arrival of their baby. The program helps parents to: Understand what it means to become a parent and the impact it may have on their relationship, develop a greater respect for each other's roles and improve communication and share their experiences and hear from others who are going through the same journey. Dinner provided.
For more information, please contact Anglicare Victoria via parentzone.southern@anglicarevic.org.au or phone (03) 9781 6792.
Cranbourne East Primary School
Family Ties
Family Ties is a new program that supports families through a positive approach to children's mental health and wellbeing in the home. The twice a term 2-hour evening sessions are presented by a mental health professional who will support parents/carers in understanding a range of mental health topics, provide strategies on how to support children's wellbeing, along with some self-care strategies for parents/carers. These adult audience sessions are open to those with school aged children in the wider Cranbourne community.
For more information, please contact David Muzyk from Cranbourne East Primary School via cranbourne.east.ps@education.vic.gov.au or phone (03) 5990 0400.
Uniting Vic. Tas.
School Attendance Support Program (SASP)
The School Attendance Support Program (SASP) supports primary school aged students who have been identified as being 'at risk' of school disengagement across a number of Cranbourne Primary Schools. SASP works with families, children, schools, and other relevant professionals to explore and address barriers to a child's school attendance and support sustainable change. Parents/carers will be supported to plan together and gain skills to assist their child to connect with school.
For more information, please contact Uniting Vic. Tas. via connections.SASP@vt.uniting.org or phone (03) 5945 3900.
Wellsprings for Women
Bounce Back for Mothers and Children - including Parent Child Mother Goose (PCMG)
During school terms, this 3-hour weekly parenting program supports migrant and refugee mothers and their children with:
 parenting education - supporting mothers with information, access to services and fun activities, along with
a Parent Child Mother Goose Playgroup that builds mothers/carer connections and children from birth to five years, social and emotional development through art and play.
Woodbine Community Pre School Centre: Parenting in Australia
During school terms, this weekly 2-hour group provides migrant and refugee mothers a safe space to engage in parenting conversations, and explore topics about women and children's wellbeing, healthy and respectful relationships and employment pathways. In addition, mothers also enjoy creative self-care activities, along with supported and fun activities for children 0 – 5 years.
Abecedarian 3a
During school terms, this 2-hour weekly group program supports migrant and refugee mothers and their children from birth to five years in playful learning games, conversational reading and caregiving strategies that support early childhood learning and development.
For more information, please contact Wellsprings for Women via administration@wellspringsforwomen.com  or phone (03) 9701 3740.
The Victorian Aboriginal Child Care Agency (VACCA)
Koorie Kids Homework Club (KKHC)
The Koorie Kids Homework Club (KKHWC) offers Aboriginal and Torres Strait Islander children and their families the opportunity to meet weekly, in a co-designed program that includes homework related activities and a cultural focus on engaging children and their caregivers.
Facilitated by an Aboriginal VACCA trainer and a qualified Aboriginal tutor, children and families will be supported to build their knowledge, connection to community, culture and learning skills, as well as connections to and engagement with Elders in their community.
For more information, please contact Barbara Ingram from VACCA via barbarai@vacca.org or phone (03) 9108 3580.
Relationships Australia Victoria (RAV)
I like, like you - Upper Primary (ILLY UP)
Adapted from the successful 'I like, like you (ILLY) secondary school program', ILLY Upper Primary (ILLY-UP) in-school program introduces grade 5 and 6 children to the knowledge, skills and attitudes that promote healthy relationships.
Tuning Into Kids (TIK)
Tuning in to Kids (Tik) is a 6 to 8-week group parenting program focusing on the emotional connection and positive communication between parents/carers and their children. Several groups are available across the wider Cranbourne area for:
TiK General
TiK Dads
TiK CALD Women's/Mothers
TiK CALD Men's/Dads
Dates and times vary.
For more information on any of these programs, please contact Relationships Australia Victoria via cranbourne@rav.org.au or phone (03) 5990 1900.
For more information head to Our Partners pages. 
Our Services
Our Community Partners are currently running a number of services and programs. These include:
Services Communities For Children Cranbourne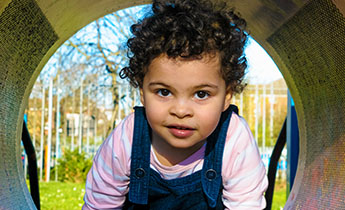 School Attendance Support Program (SASP)
School Attendance Support Program (SASP) aims to support children and their families to improve primary school attendance.
Find out more
Group Programs Communities For Children Cranbourne
Group Programs not found.