Merry Mission Christmas Appeal 2018
Will you give Carrie a little joy this Christmas?
When she was only five years old, Carrie was a terrified witness as her dad viciously assaulted her mum, Louise, in the kitchen of the family home.
Later, with assistance from Windermere, Louise was able to relocate Carrie and her siblings away from her violent partner.
Louise has to provide for her six children, including a baby and toddler, on her own.
Imagine being the sole carer for your children when you are struggling to pay the bills, have had to leave most of your possessions behind and are recovering from the trauma of a violent past?
Sadly children like Carrie are unlikely to enjoy a Christmas celebration without your support.
On top of this, the needs of Carrie's siblings are made even more complex because one of them has Autism Spectrum Disorder and another has an acquired brain injury due to a car accident.
You can make a huge difference to children like Carrie by giving a special gift to Windermere this Christmas.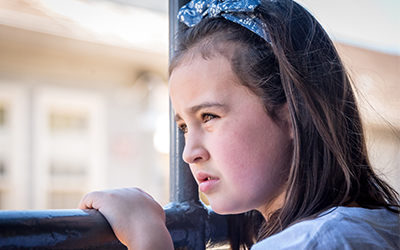 Thanks to the generous donations of supporters like you we provided the family with a hamper of essential items and Christmas presents last year.
"The kids were so thrilled that a stranger would care about them enough to make sure they had a Merry Christmas," says Louise.
The support of Windermere has allowed Louise to raise her children in a safe environment. Carrie and her brothers and sisters are able to go to school and learn the skills that they need for a brighter future.
But Carrie is only one of the many people that Windermere help all year round.
Windermere's Merry Mission has assisted thousands of local families who struggle during the festive season. Last year, with thanks to donors like yourself, we raised over $35,000 for these families.
Donate here to support families like Carrie's
*Details have been changed to protect privacy