Tax Appeal 2018
Donate by June 30 and help children like Dylan
Karen* and her two children, Dylan 7 and Sarah 4 were desperate.
Fleeing a violent and controlling situation, they had left most of their belongings behind.
The children were scared and traumatised. Karen was exhausted and struggling to pay for essentials like food and housing.
Karen fled her violent home with the sole purpose of protecting her children. She used what little resources she had to escape with Dylan and Sarah, and move as far away as they could.
Can you imagine how desperate Karen must have been to ask her children to leave their belongings behind?
Despite Karen's decision to flee, the trauma began to tell on the children. In particular, things got far worse for Dylan. He was extremely distressed, and would often lash out in anger and fear, harming himself and others. 
Then, to make matters worse, Karen's mother passed away, leaving them without emotional support.
Increasingly isolated, and facing the realisation she could not feed Dylan and Sarah, Karen reached out to Windermere for assistance.
Make a tax deductible donation by June 30 and help other children like Dylan and Sarah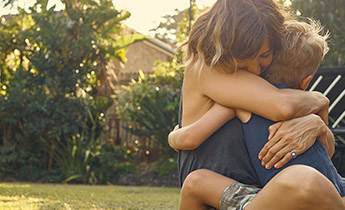 With thanks to our supporters, we were able to provide immediate assistance in the form of food vouchers and trauma counselling for Dylan.
The family was also linked in to a range of counselling accommodation and financial services.
But we can't do this without your help. 
Donate here to support families like Karen's
*Details have been changed to protect privacy